Parenting doesn't come with a manual, but we're here to guide you along the journey. For families that choose to enroll, we offer:  
Personalized parent support: A Parent Support Specialist, to answer your parenting, pregnancy, and child development questions
Screenings: Questionnaires to measure and track a child's general, social, and emotional development, and surveys to help parents throughout pregnancy and postpartum
Activities: Age-specific activities to strengthen your child's development and your parent-child bond
Connection to community resources: Recommendations on community support (parenting classes, therapy, and more)
Help Me Grow Utah services are free, virtual, and available to any Utah parents that are pregnant and/or have children under 8.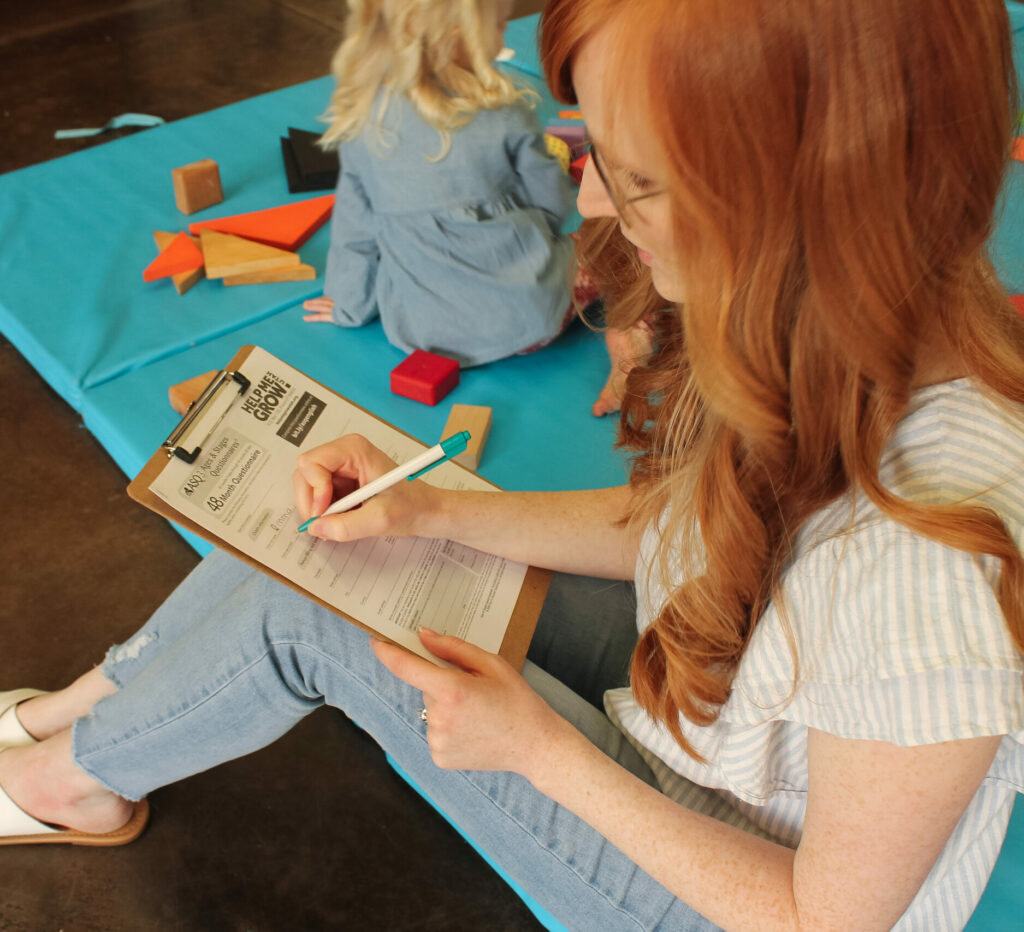 Completing a developmental or emotional screening can be the first step toward understanding your child's development and your well-being as a parent. Help Me Grow Utah offers four different screening questionnaires, all designed to be completed by a parent from home. Learn more about each screening below.
Developmental Screenings
Completing a developmental screening can be the first step toward improving a child's well-being. Each of these research-supported questionnaires helps parents – the experts on their children – measure their child's growth.
Developmental screenings can also:
Identify your child's strengths
Teach you additional ways to play with and engage your child
Help you understand what to discuss with doctors and childcare professionals
Systematically track your child's progress over time
Help Me Grow Utah offers two main screenings, called the Ages & Stages Questionnaires. These questionnaires measure general development (motor skills, communication, social abilities, and more) and social-emotional skills (your child's behavior). These screenings are also available in Spanish. Fill out a screening for your child today!
Need a little more information? Watch Andrea's story, and see how developmental screenings helped her better understand and engage with her toddler.
Perinatal Mental Health Screening
Parents, caring for yourself during and after pregnancy and the postpartum period is important, not only for you, but for your child. We want to help you through many of the emotions that can come with having a baby.
We offer an emotional well-being screening to check in on your mental health during pregnancy and up to a year postpartum.
Autism Screening
The American Academy of Pediatrics recommends that all children be screened for autism spectrum disorder at ages 18 and 24 months, in addition to regular developmental screening. 
We offer an autism screening to families in partnership with physicians, if you are interested in completing this screening please text or call a Parent Support Specialist at 801-691-5322.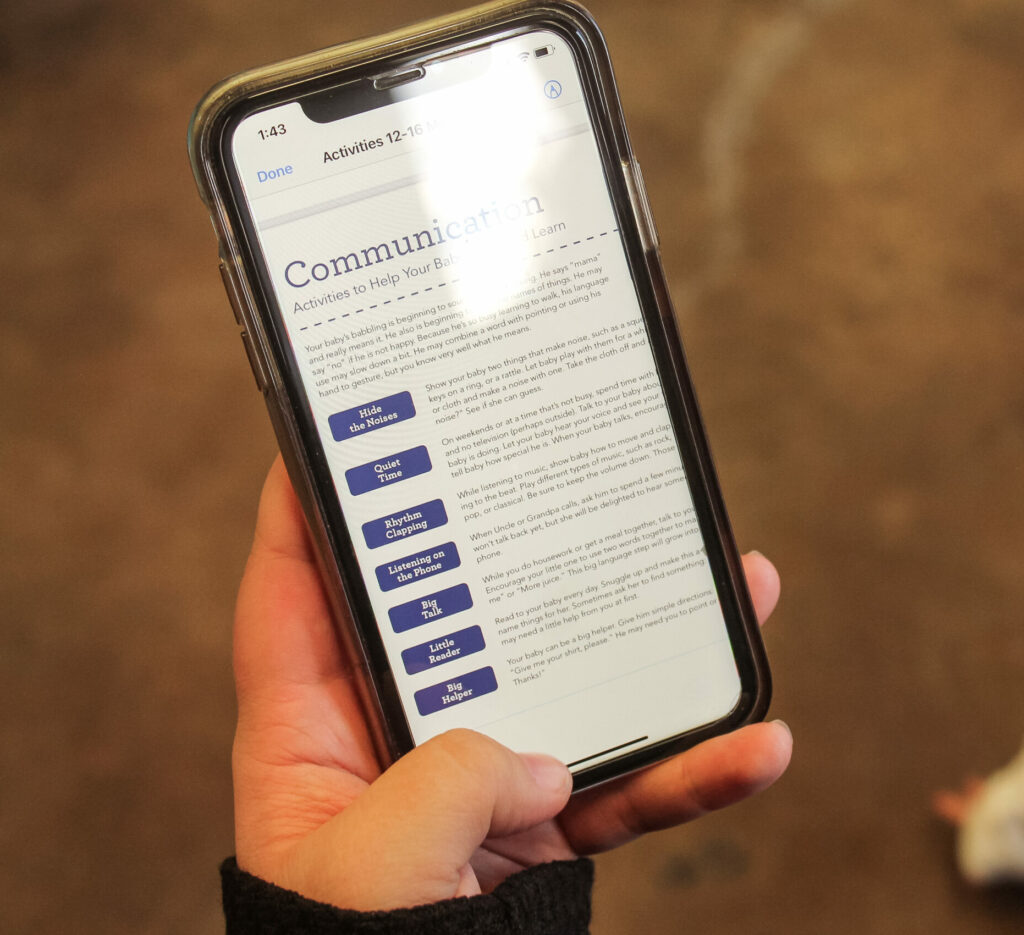 One of our main priorities is to help connect parents and families to the information and resources they need to support their child's development. There's a lot of information out there and we're here to + help you sort through it all! Check out some topic below or call/text a Parent Support Specialist to get information and support for a specific question you may have.
Developmental Milestones
Childhood is filled with so many accomplishments and first times.
Simple milestone checklists can help you cherish your child's growth and notice developmental struggle areas. Checklists are also a great tool to understand your child's growth phases in between regularly-scheduled developmental screenings.
(The CDC general milestone information is also available in Somali, Bosnian, Burmese, Nepali, & Swahili.)
Activities
Playtime can be fun and full of special memories. But sometimes, it's a little tiring. Or challenging, if you're not sure how to engage your child. Because play at all ages is necessary for well-rounded development – from imagination and dexterity to cognitive and physical strength – we've created an e-newsletter with monthly play ideas, and below you'll find infographics with activity-specific ideas. All of our recommendations involve household items, so you don't need to purchase anything special to have fun and impactful learning moments with your child!
Books: Reading is a great way to introduce your child to morals and personal development. 
Balls: Whether they're bouncing, rolling, or soaring, the dynamics of moving balls help your child learn principles of physics and understand cause and effect.
Blocks: Blocks can teach your children about math and strengthen their spatial understanding skills.
For more activity ideas, visit our Pinterest page or call/text a Parent Support Specialist today 801-691-5322
Pregnancy
Congratulations on your pregnancy! There's a lot to learn and remember at this time. Don't worry, we're here to help you. Get a brief overview of each trimester below. And if you have more questions, contact us or your doctor to learn more.
Have more questions?
Our Parent Support Specialists are here to talk with you about questions or concerns you have with parenting, child development, behavior, pregnancy, and more. Call or text us at 801-691-5322.